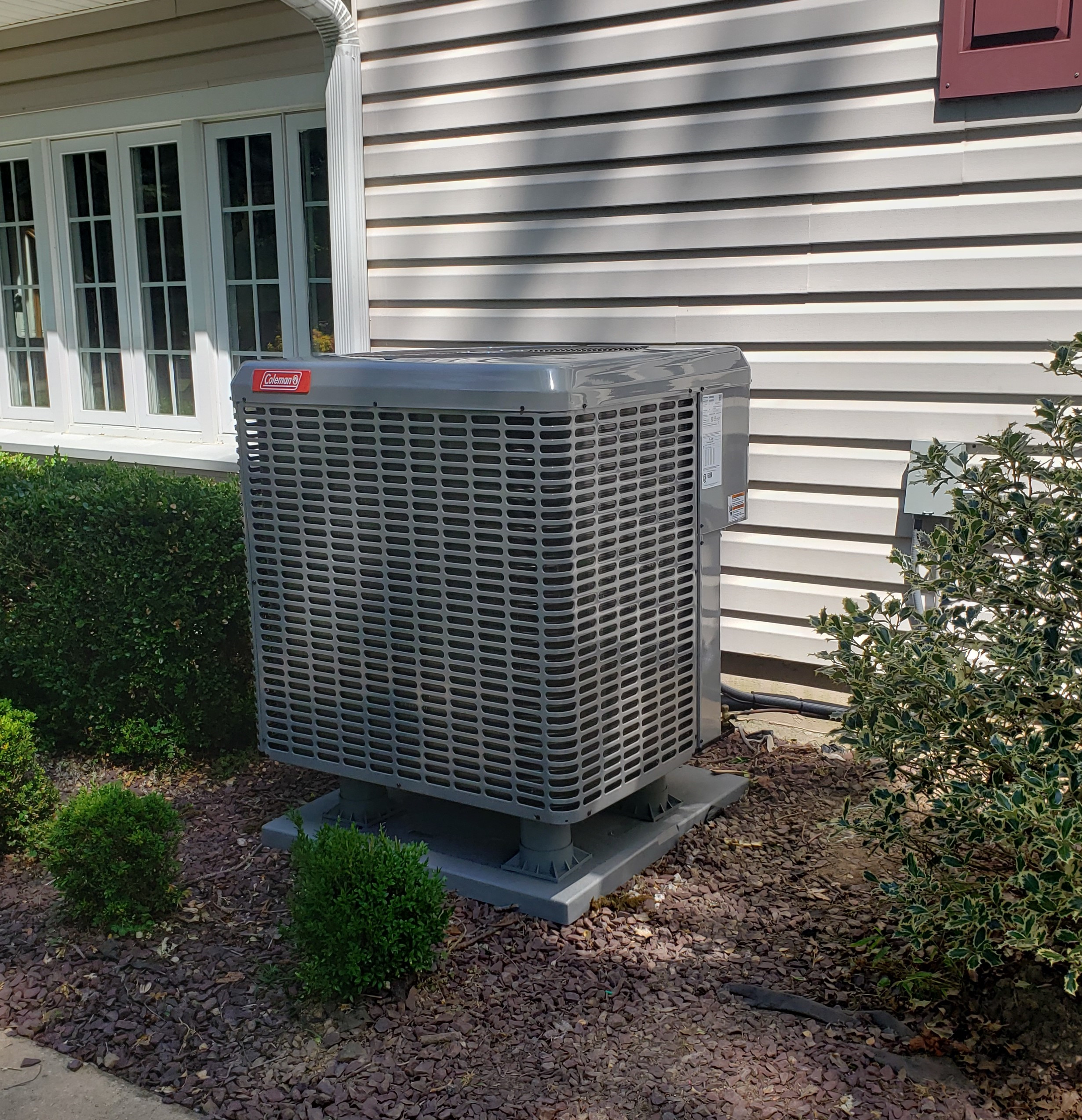 Air Conditioning Services
At Efficient Air Conditioning & Heating LLC, our technicians specialize in a number of HVAC services, including new air conditioning installation and air conditioning repair services. We understand the importance of keeping your home cool and comfortable so that you can enjoy it even during the warmer months, and we pride ourselves on delivering timely solutions.
Operating since 1987, Efficient Air Conditioning & Heating provides services primarily out of Glenolden, PA, but we also serve the following areas:
Wallingford
Drexel Hill
Havertown
West Chester
In a time filled with big box stores and faceless corporations, it's awesome dealing with a family run business. Efficient installed our central air about five years ago and we were very pleased with the price, service and quality of the unit installed. Mike didn't try to up sell us on anything we didn't need. Then just last night, a day into a record breaking heat wave, the fan on our compressor stopped working. Gave a call, expecting to leave a voicemail, and instead got Mike on the phone! Figured it would be a few days until they could get sometime out to assess the problem, but he told me he'd have someone here the following morning at 9am! The best news of all was it was a simple capacitor that needed replaced - and even that inexpensive part was covered under warranty. I can't say enough good things about these guys. The very best of the best!!
Efficient was very responsive and professional with addressing an issue with my gas heater during the coldest day of the year. Thank you for responding and helping me in a most dire time.
Kevin Grazioso
2022-01-24
Called about a noise in the heating system. Made it out the same day to look at & correct the noise. Even gave a 20 minute window to meet them at the house so I didn't have to take off from work & wait for them like other companies!!! Great price & excellent service. Thanks Mike
Jennifer McFarland
2022-01-24
Mike was extremely nice and quick to respond to my heating emergency on one of the coldest days of the year. His men were there in no time and all was warm again. Thank you so much. I highly recommend Efficient Heating. They stand true to their name.
Needed to replace A/C to sell my home. Issues found during home inspection. They were able to accommodate the tight timeline we were under. They did a great job!!! Would highly recommend!!
James McCullough
2021-07-22
Efficient A/C did a wonderful job. They were very professional and the cost was reasonable. They cleaned up after the job, you would not know they were there. I highly recommend the Shulas and their company.
I can't speak more highly of an HVAC contractor than Mike and Efficient Air. When finishing my basement I bid out the AC/Heating to multiple companies. Not only was Mike's bid the most fair, but he was also very transparent and honest. Customer service and quality were both fantastic throughout the job and I am very satisfied with the end product. Mike and his Son are great people and went above and beyond when we encountered a few unexpected hiccups. After dealing with a nightmare Electrical Contractor and GC I am even more thankful for Mike and Efficient Air, and wish more companies operated like them. Highly Recommend!
These guys, as a father-and-son team left me very impressed. They installed an entire HVAC system including ductwork in a home that was fully renovated for my son. I couldn't have asked for more professionalism or quality of work. Their pricing was beyond fair and I would highly recommend Efficient to anyone in need of any form of HVAC service or install.
Efficient air conditioning has been my go to company since my husband and I bought our house 20 years ago. Just recently bought a more Efficient heater and ac. Very pleased with the work they do. I recommend them highly. Great job and very polite employees.
New AC Installation in Glenolden, PA
Whether you're installing air conditioning in a brand-new home or replacing an older AC system, we understand the importance of doing it correctly the first time. Our HVAC contractors can help you decide on the best type of system for your house based on its layout and your individual needs.
AC Repair Services in Glenolden, PA
A broken air conditioner can bring about days of discomfort and stress if it's not quickly and properly dealt with. This is especially true during the warmer seasons, when cool air is often necessary to stay comfortable in your own home.
Efficient Air Conditioning & Heating technicians are trained to recognize some of the most common issues with an AC system and to recommend and implement effective fixes accordingly.
Ductless AC Installation in Glenolden, PA
Although central air conditioning has become increasingly common, some homes simply don't have the ductwork to install these types of systems. For those residences, a ductless air conditioning system is an effective alternative.
If your home is missing the necessary ductwork for central AC, our technicians can install a ductless AC system comprised of small indoor units linked to an outdoor compressor through a set of pipes. Refrigerant is cycled through the piping, pushing cold air into your home.
Also referred to as a split AC system, this ductless setup is ideal of homeowners attempting to be more energy efficient. It also boasts the ability to set the AC to different temperatures in different rooms of your home.
Efficient Air Conditioning & Heating can help determine if a split AC system is suitable for your home and provide split AC installation services if it is.
To learn more about your options for installing and repairing your home's air conditioning system, contact Efficient Air Conditioning & Heating today. We also repair and replace water heaters, furnaces & boilers.